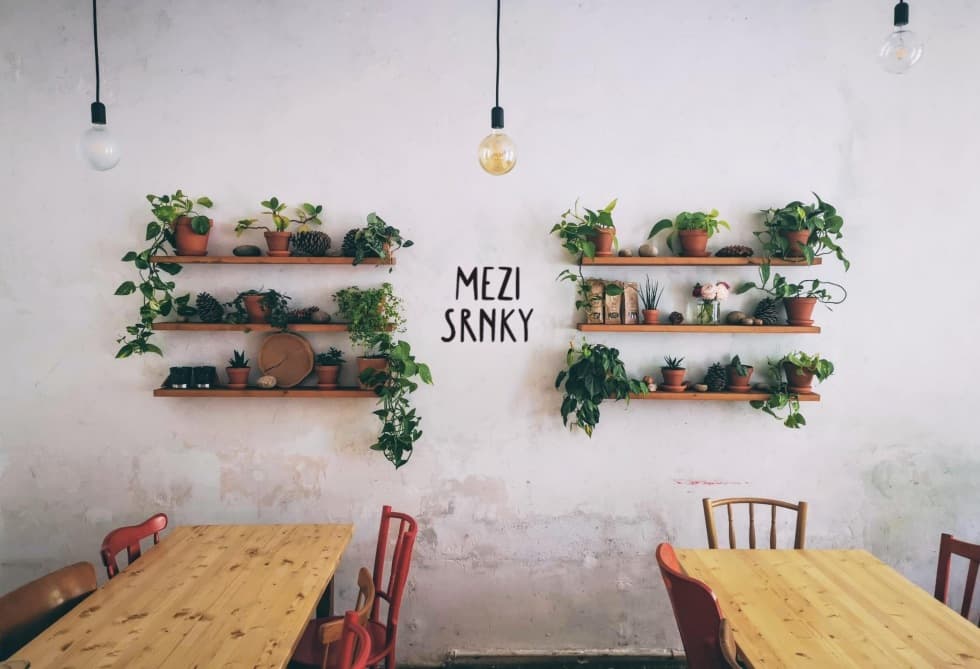 Selected cakes and pies can be made in a gluten-free version for an additional 80 CZK.
All cakes have a diameter of 24 cm. Orders at least 48 hours before collection.
We carefully select all goods from the best suppliers:
Coffee Candy Cane and Fathers Coffee Roastery
Here you can enjoy your favorite coffee drink from two Czech roasters, with whom we have several years of experience.
The first is Candy Cane, ie coffee sweet as a candy. The Prague roastery of specialty coffee was founded by baristas, coffee enthusiasts and especially friends who had experience from many Prague and other cafes throughout the country. You can taste coffee with us on both espresso and filter, and if you are interested, you can also buy some beans at home.
The second roastery is Father's coffee roastery, this time from Ostrava. Father's roastery of specialty coffee, a small family business and one dream come true. Dad is roasting, Mom is tasting passionately and the growing children are enthusiastically watching everything. You can most often find this coffee on the filter, but espresso is not excluded either. We also have beans at home!
Eggs from Mr Dvorak from Zlatníky
These eggs are from free range hens which are raised by Mr Dvorak so the hens are never stressed from being transported. The hens have freedom of movement and are fed with a special homemade mix, without chemical additives and with freshly cut grass and hay. The egg yolks are dark thanks to natural paprika extract which is full of antioxidants and has a positive effect on the health of the hens, and of course you too. The farm has a small, limited production which helps to achieve the highest standards and an individual relationship with the animals. Your breakfast eggs are never older then 7 days.
Bread from the bakery in Lučany
Seed bread with nuts from a small family bakery with more than 20 years of tradition. Carefully prepared and traditionally baked bread from a small mountain village in northern Bohemia. We use this bread for our sandwiches or you can enjoy it with butter together with eggs, which our kitchen will prepare for you. If you are interested, you can also buy the whole loaf at home.
Tea from Tea Mountain
A tea importer which has no competition in the Czech Republic. The firm Tea Mountain imports teas of the highest quality from all over the world, which they carefully select in tea gardens and from farmers they know personally. They place great emphasis on teas grown in their natural way, ie from gardens in a clean environment, where as little agricultural chemistry is used as possible, they prefer teas grown without the use of artificial fertilizers and pesticides. You can also find top teas from tea competitions from around the world.
Wine from Krásná Hora
The small family vineyard from north Moravia grow organically on 5 hectares. Their target is not to have their harvest the biggest but the healthiest. Grapes are collected by hand and stored in open boxes, and their journey to production is very short with careful and minimum handling. Thanks to barrels, yeast and healthy grapes, the quantity of sulphur in wines is reduced and their character is more natural and harmonic.
Almond milk from Optimistic (Non-milk)
They make non dairy drinks and desserts from nuts and cereals so that you can easily forget about their animal predecessors. Their products contain a large proportion of the main ingredient and are sweetened only with fruit sugar. You will not find any unnecessary things in them, but full of quality ingredients. With us, you can try almond milk, from which we will prepare your favorite coffee or, for example, hot chocolate or chai latte.
Oat milk od Minor Figures
The oat milk from Minor Figures was specially designed for use in coffee beverages. The consistency and taste of Oat milk do not overlap with the delicate properties of coffee. Instead, it addresses the exciting, unique flavors of coffee and allows them to develop fully. Suitable for vegetarians and vegans, without added sugar, stabilizers or preservatives.
Syrups Vladimir
The beauty of South Bohemia. Everything takes place in the small village of Nerestce. This is where the products it offers were born. It brings products from a traditional South Bohemian household, based on many non-traditional flavors and combinations of herbs, fruits and vegetables. At present, they have in their portfolio many flavors of syrups, which are without dyes, without chemically produced essences, without artificial sweeteners. In short, they are perfect! You can enjoy them most often as cold lemonades, which we change regularly so that you can always taste something new.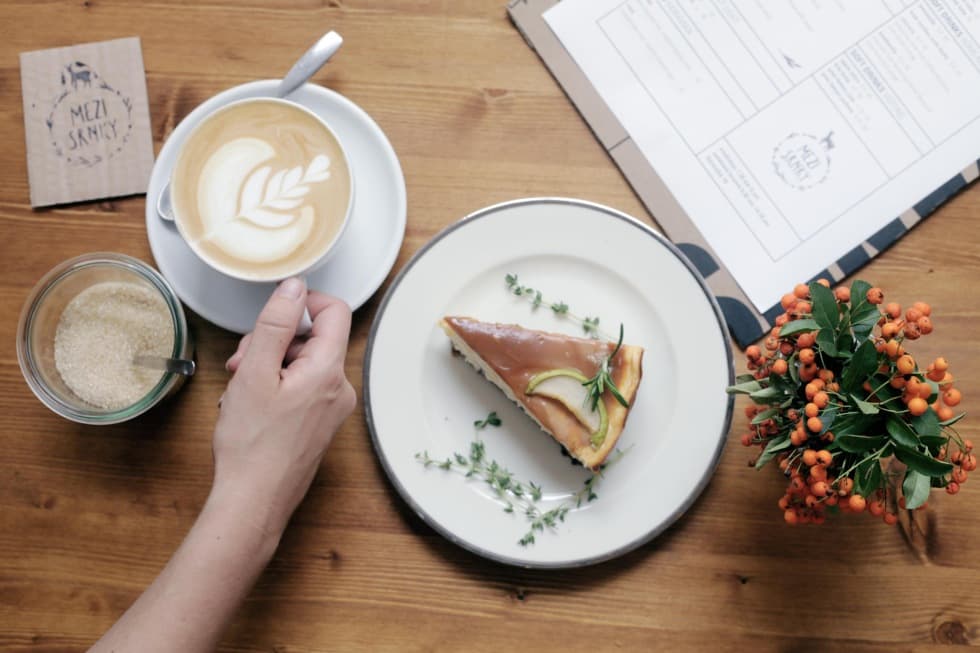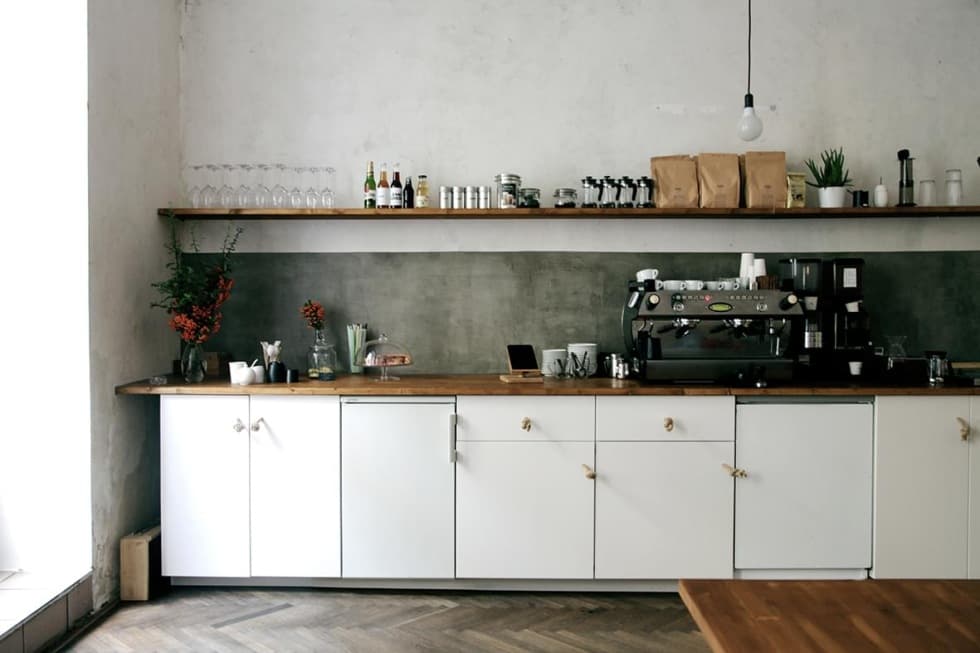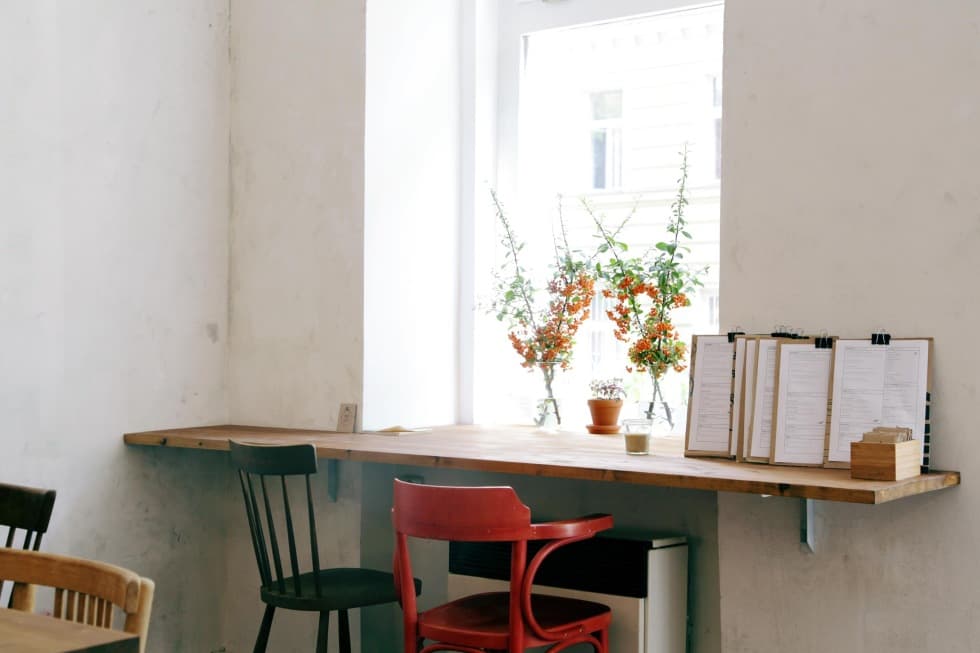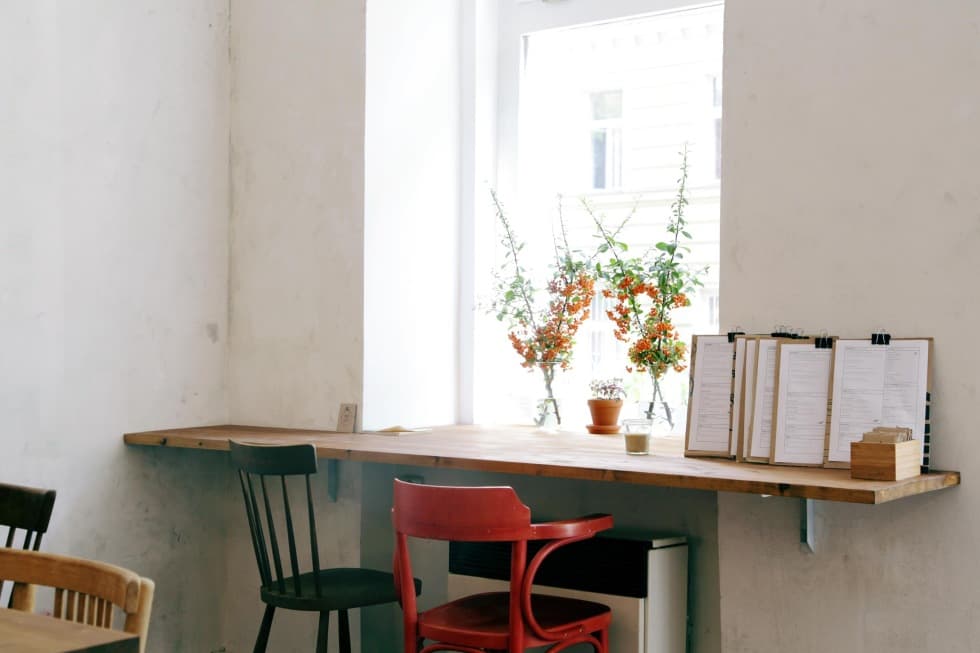 Mezi srnky vinohrady
Sázavská 720/19, Praha 2
+420 732 238 833
monday to friday 7:30 – 17:00
weekend and holidays: 9:00 – 16:00
no weekend reservations
mezi srnky smíchov
Arbesovo náměstí 257/7, Praha 5
+420 773 915 636
monday to friday 8:00 – 19:00
weekend and holidays: 9:00 – 18:00
no weekend reservations